Four academic and religious leaders from the Middle East and North Africa recently participated at the International Law and Religion Symposium at Brigham Young University in Provo, Utah, United States.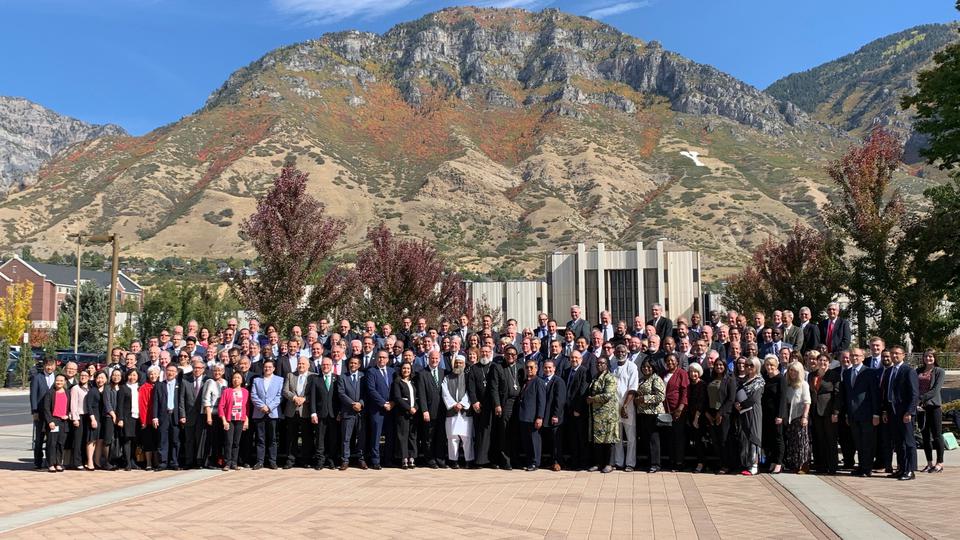 Since 1994, the annual symposium has brought together delegates from around the world to discuss principles of religious liberty and to explore ways to better implement these principles. This year's theme was "Human Dignity and Religious Freedom: Preventing and Responding to Persecution." There were 106 participants from 56 countries. The participants from the Middle East and North Africa were:
Omer Dahab, Undersecretary, Ministry of Foreign Affairs, Republic of Sudan
Barbara Soliman, Director of the Papal Office for Projects and Relations, Coptic
Orthodox Patriarchate, Egypt
Elie Elias, Professor of Middle East History, Phoenix Center for Lebanese Studies, Lebanon
Joseph Moukarzel, Head Librarian, Holy Spirit University of Kaslik, Lebanon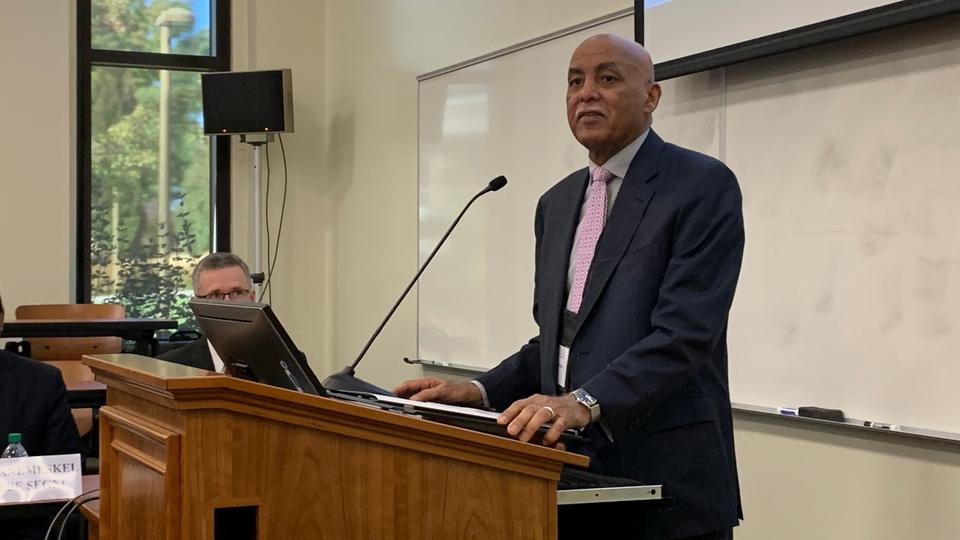 These leaders participated in discussion panels and presentations on a variety of topics. As part of their experience in Utah, the participants also attended a general conference session of The Church of Jesus Christ of Latter-day Saints, which is headquartered in Salt Lake City. Brigham Young University is owned and operated by the Church. Participants also toured the Church's Humanitarian Center and a nearby mountain resort.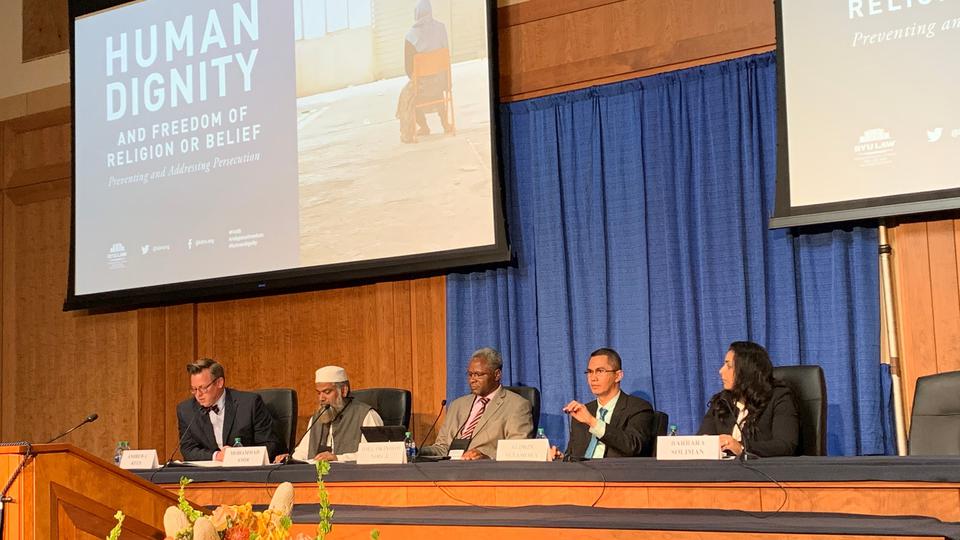 Professor Elias said, "It was the first time that I was at the symposium and it is an honor for me to be part of an international academic community for six days, a community united by mission and noble goals for defending the freedom of religion."
In her presentation, Barbara Soliman emphasized "the many steps my country, Egypt, has taken to ensure human dignity and equality, while highlighting that the first and most important step to be taken towards ensuring human dignity worldwide is liberating the society from poverty after which religious freedom will be easily acquired. It was beautiful to see in this symposium that all different religions unite on the concept of human dignity."
Mr. Moukarzel also said he hopes that the organizations involved can continue to "work together to promote the rule of law and freedom of religion in the Middle East and the world."
In closing remarks, Professor Brett Scharffs, Director of the International Center for Law and Religion Studies, Rex E. Lee Chair and Professor of Law, J. Reuben Clark Law School, Brigham Young University, introduced the "Punta Del Este Declaration on Human Dignity for Everyone Everywhere" to attendees. The document, reaffirming the 1948 Universal Declaration on Human Rights, was written by several scholars in 2018.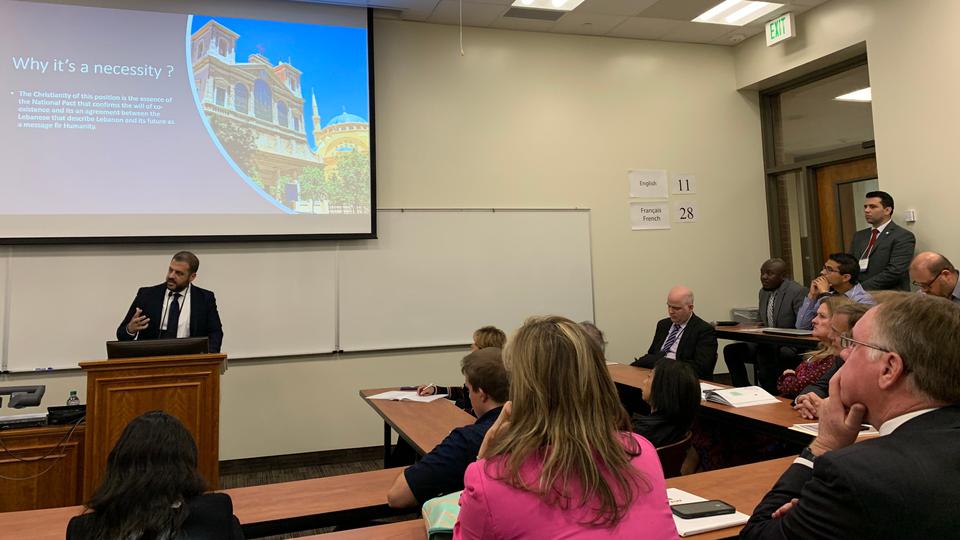 You can view recordings of selected International Law and Religion Symposium sessions here.