The humanitarian arm of The Church of Jesus Christ of Latter-day Saints, Latter-day Saint Charities, has donated nearly $2 million USD to provide desperately needed food and medical supplies to people in Lebanon. The charitable donations are in response to the August 4, 2020, explosion that occurred at the Port of Beirut, killing more than 200 people and injuring more than 7,000. The homes of an estimated 300,000 people were destroyed or severely damaged.
These donations by Latter-day Saint Charities are just the latest in a multi-year effort to relieve suffering in Lebanon. Currently, the Middle East/Africa North Area Presidency has prioritized responding to both medical needs for hospitals and food needs for victims.
"We are grateful for the generous donations of Latter-day Saints around the world, which make it possible for us to quickly respond to this unexpected crisis," Area President Elder Anthony D. Perkins said. "We appreciate working with our trusted humanitarian partners to help provide needed medical supplies and food. The good people of Lebanon continue to be in our prayers during this difficult time."
Beirut Lebanon District President Maroun Akiki said all Latter-day Saints in the area have been accounted for and a Church meetinghouse near the site of the explosion was not damaged. "We are thankful that none of our members were injured in the explosion, and we mourn with those who lost loved ones," he said. "This is a challenging time in our country, but the Lebanese people once again showed wonderful solidarity and compassion towards each other. We will continue to help and serve however we can."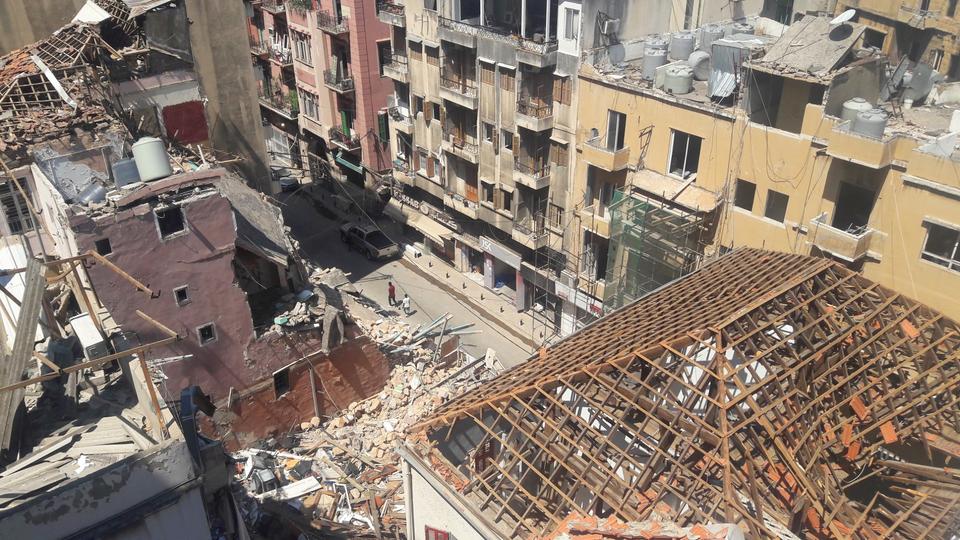 Latter-day Saint Charities is partnering with the following organizations to provide medical and food supplies:
MedGlobal is using the Church's donation to provide medical equipment, medications, personal protective equipment and other medical supplies to four local hospitals and mobile clinics. The money is also being used to train health care workers how to identify those with mental health needs and refer them for treatment.
Project HOPE: Emergency health supplies are being provided by Project HOPE and its partner the Rene Moawad Foundation, including 165 pallets of medications, syringes, bandages, gauze and N95 masks.
International Medical Corps: Five health centers in Beirut are receiving medicines, medical supplies and mental health resources. The donation from Latter-day Saint Charities purchased 3,000 hygiene and sanitization kits for patrons who come to the centers.
Rahma Worldwide: Emergency response is the focus of Rahma Worldwide, which purchased food baskets and hygiene kits for 5,000 families affected by the explosion.
Convoy of Hope is assisting displaced families and elderly with food, water and medical support. The Latter-day Saint Charities donation also supports debris removal and home cleanup in Beirut.
The Adventist Development and Relief Agency will use the Latter-day Saint Charities donation to provide food vouchers to families and help local businesses get up and running again.
Area Welfare Manager Boyce Fitzgerald said that Latter-day Saint Charities will continue to monitor the situation in Lebanon and continue its relief efforts. "We know that there will be significant humanitarian needs in Lebanon for a long time to come," he said. "It is a priority for us to serve as the Savior Jesus Christ would serve, and we will continue working with our local partners to provide basic food and shelter assistance."