Members of The Church of Jesus Christ of Latter-day Saints in the Middle East are rejoicing at the announcement that a temple will be built in Dubai, United Arab Emirates (UAE). Church President Russell M. Nelson announced the temple on April 5, 2020, during the Church's general conference.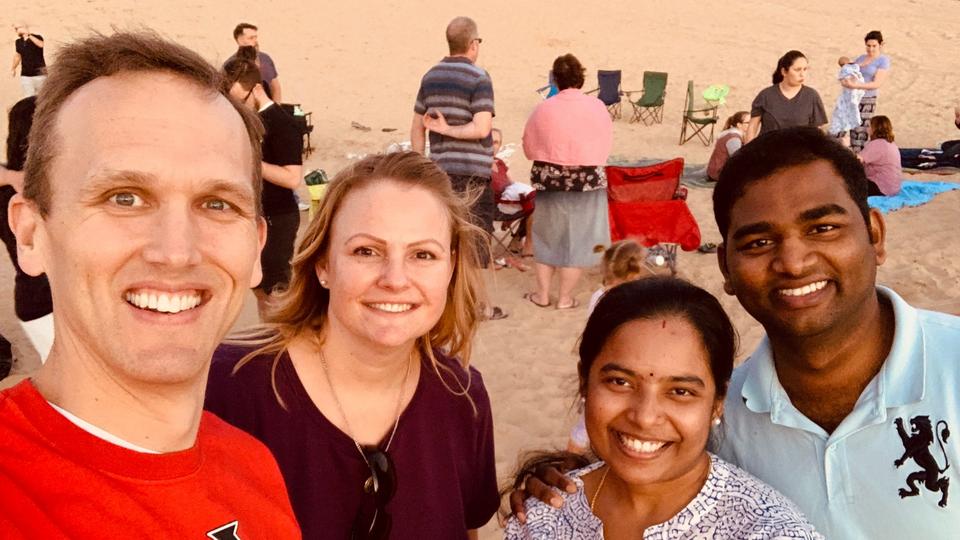 "We are truly blessed that President Nelson has announced the construction of a temple in Dubai," said Abu Dhabi Stake President Marcus D. Oates, an Abu Dhabi resident from Australia. "We would also like to acknowledge the kindness of the leaders of Dubai to allow this historic temple to be built."
Having a temple closer to home will be a blessing for the nearly 8,000 Latter-day Saints in the region, including 1,600 members in the United Arab Emirates. Currently, people wanting to worship in a temple must travel to places like Ukraine, Italy and Germany. A temple in Dubai will also be a blessing to members traveling from Europe and Asia.
President Oates added, "The first temple in the Middle East will be a blessing to our members who typically travel great distances to attend the temple. Adults and youth will have the opportunity to worship in the temple more frequently."
"President Nelson's announcement of a new temple to be built in Dubai is an answer to prayers," says Maroun Akiki, president of the Beirut Lebanon District. "For many years, members of the Church in Syria, Jordan, Lebanon and Kurdistan-Iraq have faithfully looked forward to the day they will be able to visit the temple and receive ordinances for themselves and their deceased ancestors. The temple in Dubai will bless the lives of thousands of people living in the area."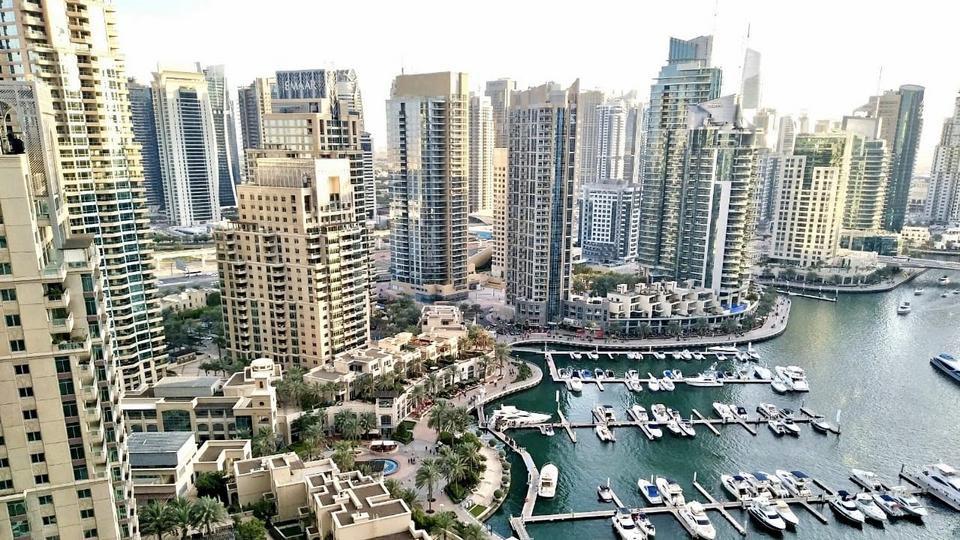 Joy and Gratitude
Karim Assouad, from Lebanon, observed that the response to the announcement across the region, and throughout the world, was one of joy and gratitude. "What a surprise and what profound joy we all felt when we heard President Nelson announce the building of a temple in Dubai."
Members of The Church of Jesus Christ of Latter-day Saints have lived in the UAE for decades and are grateful for the generosity and religious tolerance of the UAE. Longtime Abu Dhabi residents George and Sylvie Mojica, originally from France, recalled, "We arrived in Abu Dhabi 32 years ago. When we heard the news about a temple in Dubai we had tears of joy." Their son, Andy Mojica, of Dubai, added, "I'm so grateful for our Emirati leaders to have allowed such a landmark in their country and show that tolerance will shine even more in this century!"
Linton Crockford-Moore, a Dubai resident from England, also expressed his deep appreciation. "Living in Dubai for 21 years, I have marveled at the compassion, hospitality, tolerance and generosity of the people of this country."
The announcement, made in Salt Lake City, Utah, USA, reached the UAE at nearly 2:00 a.m., so many awoke to the news the following morning. Giuliana Giusti Machado, a Brazilian resident of Sharjah, UAE, related, "I woke up early, opened my phone and saw the message about a temple in Dubai. I couldn't believe my eyes!"
"I have dreamed of this day all my life for a temple in the Middle East," said Sewar Tashman of Jordan. "I woke up this morning with a dream coming true!"
"I always prayed that we can have a temple in the Middle East," said Roger Trad from Lebanon. Glorio Choto, a UAE resident from South Africa, said simply, "Our prayers have been answered. God listens; God loves us and cares for us."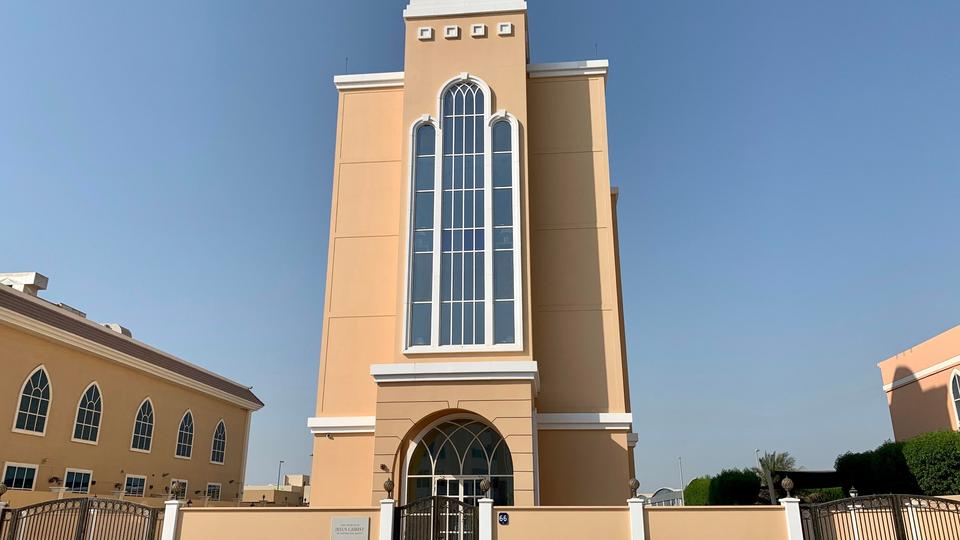 Anticipated Blessings
Church members in the region anticipate many blessings from having a temple nearby. Otso Fristrom, bishop of the Dubai Second Ward and originally from Finland, said, "No longer will we need to travel for hours or days; we can worship here."
"This temple will have significant meaning in our lives as we bring names of our ancestors and participate in the temple ordinances. It is a reminder for us to value the sacred covenants we made," said Remigio Mesina, bishop of the Dubai First Ward Tagalog-speaking congregation.
Payman Karim from Kurdistan-Iraq says that having a temple in this area will bring blessings to her family and other families, "especially the eternal blessings of temple marriage and sealing families together."
Franco Vigliotti, bishop of the Sharjah Ward and a Swiss native, said, "I believe the temple will bless the city of Dubai and the UAE with a spirit of renewed love among generations and of fraternity among all faiths."
Rachael and Giovanni Criscione, residents of Dubai from the USA and Italy, said, "The UAE is holding their arms open to lovingly welcome those of all faiths, building dynamic places of worship, including one of our beloved temples."
For Manama Bahrain Stake President Kent Christensen, "the sacred temple helps us focus on following the teachings of our Savior, Jesus Christ. Building a temple in closer proximity to thousands of members of the Church will allow them to participate in these sacred ordinances. As President Nelson recently said, 'Because Jesus Christ is at the center of everything we do in the temple, as you think more about the temple you will be thinking more about Him.'"