As 2021 begins, members of The Church of Jesus Christ of Latter-day Saints in Lebanon are continuing to work with their neighbors to recover and rebuild after the massive explosion at the Port of Beirut on August 4, 2020. Survivors of the disaster are trying to move on with their lives in spite of overwhelming challenges and personal discouragement.
The explosion was the most recent setback to a people dealing with hyperinflation and devalued currency. The Lebanese population also faces a rise in COVID-19 infections at a time when several city hospitals have been damaged or destroyed.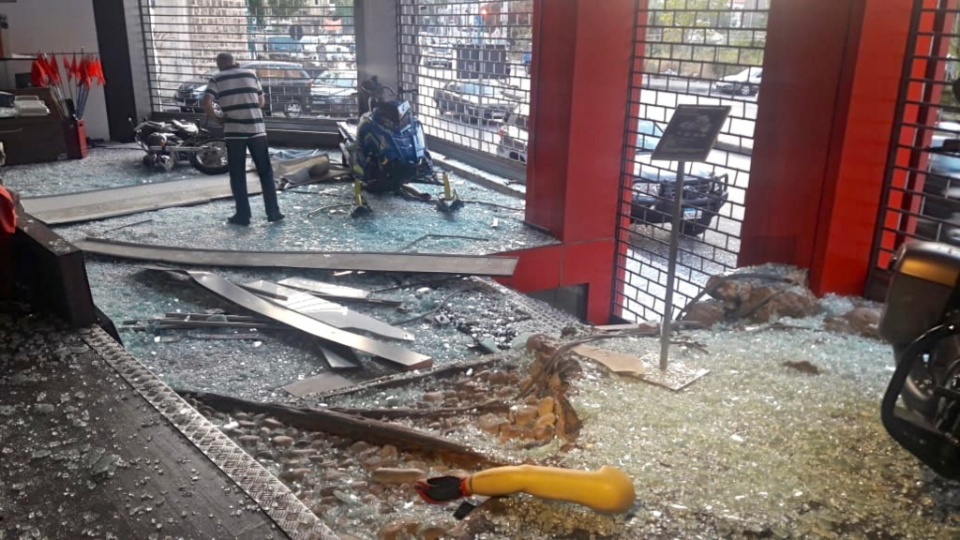 In spite of the tumult, people are making the best of their circumstances and helping others. Nongovernmental organizations are working to provide food, medical help and temporary shelter. The Church's humanitarian arm, Latter-day Saint Charities, has donated nearly $2 million in aid for the country and is working with local partners to supply food and medicine.
In one project with MedGlobal, much-needed medicines are being distributed to clinics in the Beirut area. This video from MedGlobal highlights the human impact of the donation, as medical providers still struggle to keep up with demand.
Latter-day Saint Charities is funding a number of other projects in Lebanon, including:
MedGlobal provided medical supplies to four local hospitals and mobile clinics. The money was also used to train health care workers how to identify those with mental health needs and refer them for treatment.
Project HOPE partnered with the Rene Moawad Foundation to provide emergency health supplies, including 165 pallets of medications, syringes, bandages, gauze and N95 masks.
International Medical Corps delivered medical supplies to five health centers in Beirut. The donation from Latter-day Saint Charities also funded 3,000 hygiene and sanitization kits for patrons who come to the centers.
Rahma Worldwide handed out food baskets and hygiene kits to 5,000 families affected by the explosion.
Convoy of Hope is assisting displaced families and elderly with food, water and medical support. The Latter-day Saint Charities donation also supports debris removal and home cleanup in Beirut.
The Adventist Development and Relief Agency is managing a food voucher system to help families and local businesses get up and running again.
Son of Man. This charity run by Christian nun Mother Agnes sponsors a central food kitchen for homeless people and others in need of hot meals.
In addition to the Church's humanitarian relief efforts, individual Latter-day Saints are trying to help their neighbors as they all clean up and rebuild. Beirut is home to a small Church congregation that meets on one floor of a high-rise building. The retail store beneath the church was damaged, as were the floors above, but the Church's meeting rooms were untouched.
This small miracle was only one of many tender mercies during the explosion. District President Maroun Akiki manages a store that sells off-road vehicles. He was sitting at his desk near the large front windows when the blast occurred. Debris dropped all around him, but he was unharmed. When he looked outside, he saw rubble strewn everywhere and blood-soaked people screaming and running through the streets.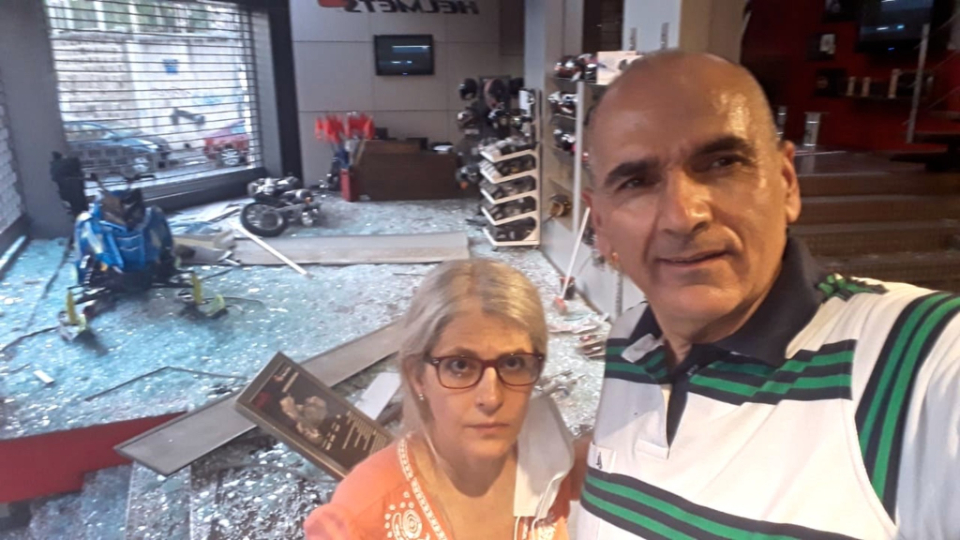 President Akiki's wife, Roula, was suffering with a migraine, and she felt prompted to wait about 10 minutes longer than usual to leave to pick up Maroun. She was on a highway, with her windows rolled down, and the impact of the explosion pushed her car across two lanes. She recovered and continued on, unharmed and thankful that she hadn't been closer to the blast.
The Akikis worked through most of the night moving contents of the store to a safe area. After 21 days of near constant work, President Akiki, along with other employees, put the showroom back into working order, and thankfully did not miss a paycheck.
"As I have contemplated the events, I have felt a full range of emotions," Roula said. "But we are blessed. We have stored food in our home, as our Church has taught us to do, and that helps."
Thousands of people in Beirut have similar stories to tell. They thanked God as they relayed accounts of missing personal catastrophe by minutes or even seconds. Over 200 people lost their lives. The explosion was the third largest non-nuclear detonation in history, and most locals felt that the low number of fatalities was miraculous.
The local Relief Society president, Somia Mohana, reported that some members had minor damage to their homes, but no one in the branch was injured. She and other Church leaders have taken food boxes to Latter-day Saints and to others in their communities.
Karim Assouad, former district president, was talking with his mother and brother shortly before the explosion. The three were sitting in front of the apartment window that would soon be shattered, but they decided to leave. Karim walked down to the parking lot a few minutes later. When the explosion struck, glass fell all around him, and he heard the screams of some children playing nearby. But not one of them was injured, nor was Assouad.
"We have to take [it] one day at a time," he said. "Everything is uncertain, unstable. But we know how to survive here in Lebanon."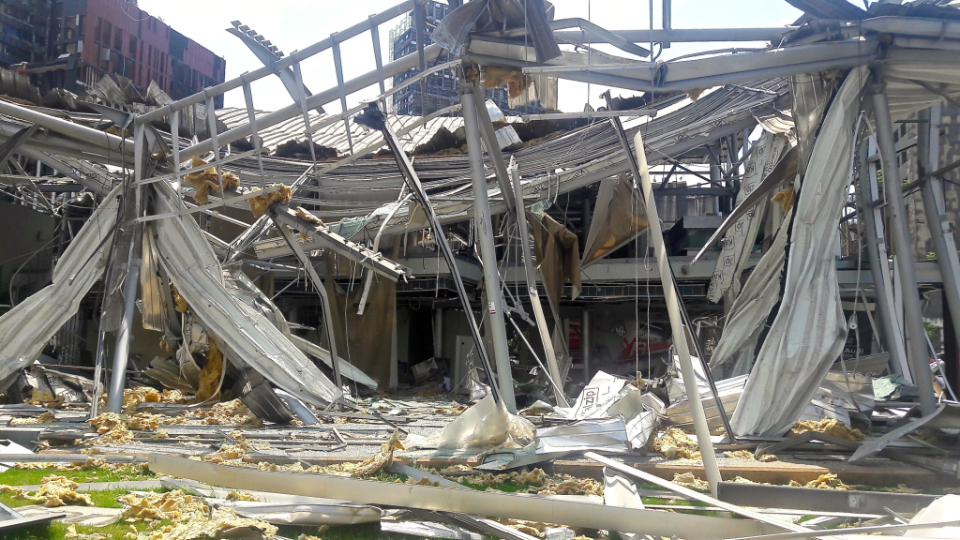 Branch President Charbel Hatem was walking home when the explosives detonated. He said that he felt the terrific concussion batter his head, but he was not hurt. Around him, however, all was chaos. As the volunteer leader of his congregation, the next tasks for President Hatem were to contact Church members and their neighbors to determine what aid they might need and make sure they received it.

"Thanks to God the members are all OK," he said. "As members of the Church, we will all pray for Lebanon."

In the hours and days that followed, neighbors helped neighbors. Young people cleaned streets, removed rubble and shored up buildings. In a city noted for its variety of faith traditions, unity prevailed among neighbors of all religions.

Ahmud, a young Syrian man living in Beirut, was caring for a friend's apartment near the port. During the explosion, he stepped from the shower into a small room — the only room in the apartment that was not damaged. Once his panic abated, he worked his way through the building to find injured people he could aid.

Lina, a Muslim woman, lives in a mountain city almost 10 miles from the explosion, and yet the windows in her balcony were blown out. She felt blessed to have received only minor damage, and now she gives daily help to a woman who lost her home.

Rabia, a Maronite Catholic, lives only a kilometer from the Port of Beirut. On the afternoon of the blast, she and her sister had opened their windows instead of turning on their air conditioner. The force of the blast whipped through their apartment like a heavy wind. The open windows had spared them of serious damage. She was grateful, but the new reality is difficult to face. "We feel as though our dreams have been taken from us," she said.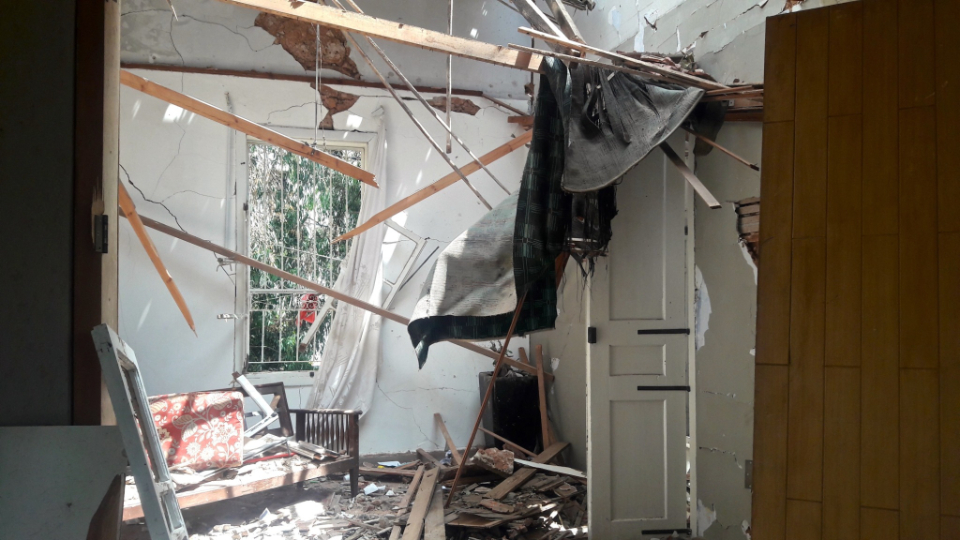 The initial reactions of Beirutis were confusion and then relief, as they were thankful to have survived. But hard days lie ahead, with thousands still out of their homes and facing high unemployment. Making the situation worse, many banks have crashed, and people have lost their life savings.
"Our hearts go out to the people of Lebanon during this difficult time," Latter-day Saint Charities Manager Boyce Fitzgerald said. "We are grateful for the generous donations to Latter-day Saint Charities that make it possible for us to help those in need. Our partners have made deliveries of essential supplies to thousands of people, and this work will continue."